Rhamnanthus is an ancient region upon the Elder Isles and predates the Kingdom of Lyonesse. Once believed to be an ancient Kingdom as well, it fell into the boundries of Lyonesse and those ancient lands. HRH Lothian I honors and the Royal Tribe of Dahaut by making this entitlement solely for the Heir Apparent of Dahaut. HE Lord William, son of HG George III, Duchy de Dahaut, is named is Count.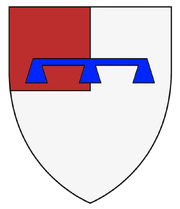 Ad blocker interference detected!
Wikia is a free-to-use site that makes money from advertising. We have a modified experience for viewers using ad blockers

Wikia is not accessible if you've made further modifications. Remove the custom ad blocker rule(s) and the page will load as expected.